Octagon Motor Group
The Octagon Motor Group is a long term client and we have been lucky enough to support them through multiple changes as their business has evolved.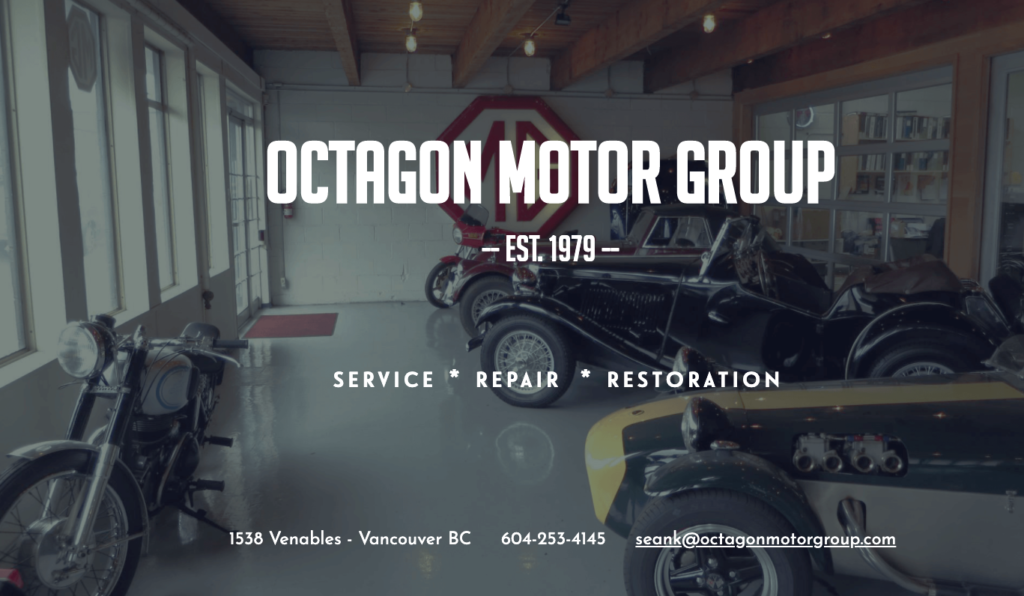 Octagon has been a mainstay in providing expert service and parts to vintage sports car owners in Vancouver and we helped them move their parts business online and then to an expanded focus on service.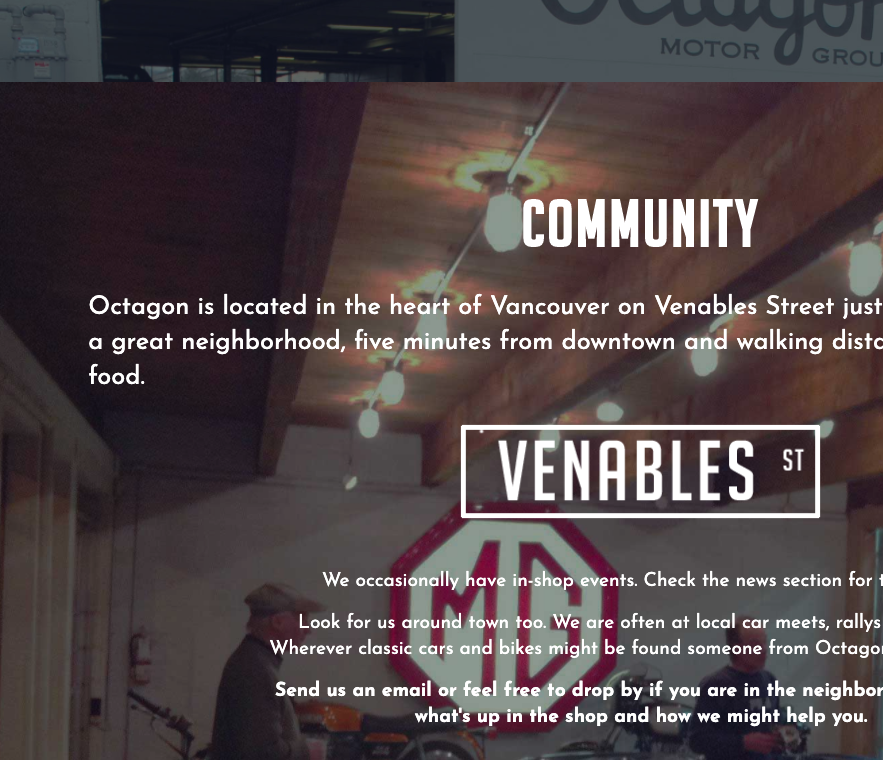 The current site reflects their goal to provide exceptional service rooted in the community.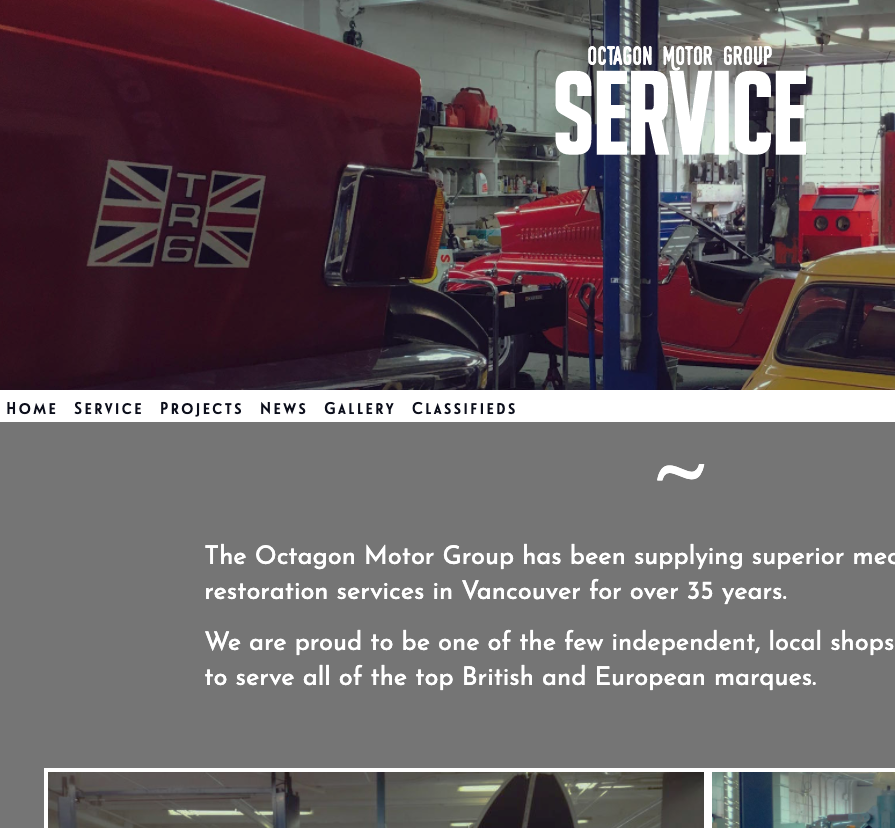 A unique feature of the site is a classifieds section through which they provide a resource for the vintage community.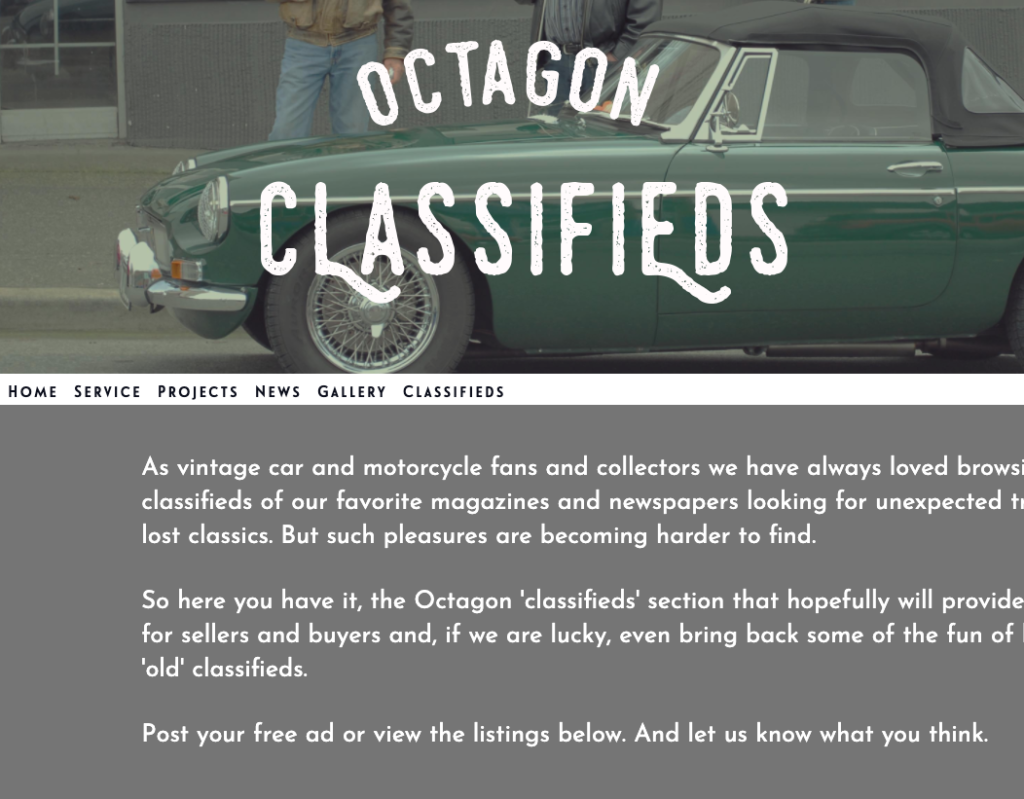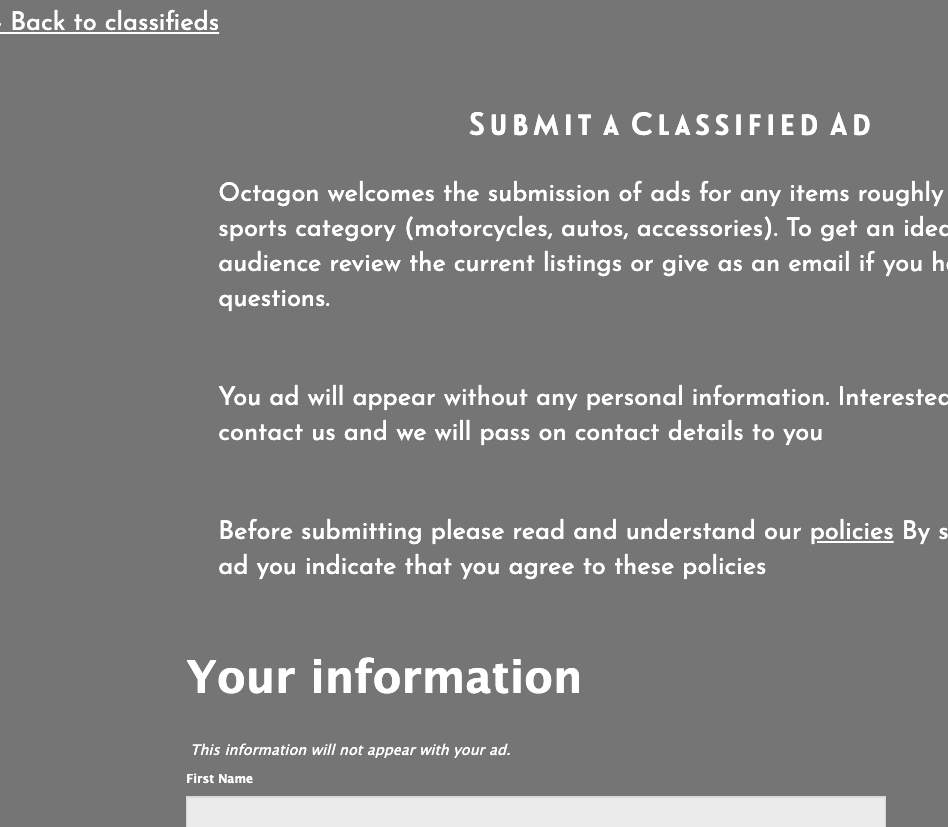 Images and colours capitalize on their great location and beautiful cars they work on and emphasize that their expertise extends to all makes. As part of a broader connection to social media and receiving customer feedback the site has consistently received solid traffic and good organic search results.